All
PLG Chairman Praises Tinubu's Forex Single Window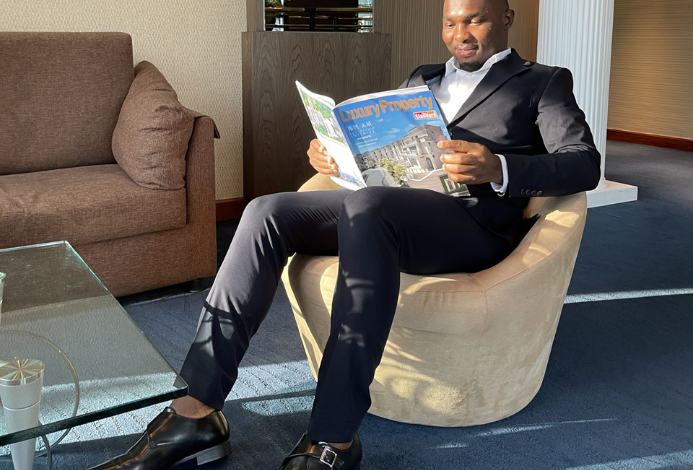 The Chairman and CEO of Prince Luxury Group, Prince Omoha Nduka, has praised President Bola Tinubu's administration's decision to eliminate the multiple foreign exchange rates and introduced a unified exchange rate in the country instead.
Omoha made the statement in a Webinar hosted by the Nigeria Entrepreneurship Forum. He commended Bola Tinubu's successful one month in office and praised his quick actions to address the lack of easy access to foreign exchange, describing it as a wish come true for Nigerians and investors.
Omoha posited that the long-standing issue has been a challenge for foreign investors, adding that the decision will now unleash foreign investments in the country.
"The free market will bring devaluation that can make real estate assets and other sectors more affordable for foreign investors, potentially attracting increased foreign investment in the sector. This influx of foreign capital can stimulate development, boost construction activities, and drive market growth.
He regretted that the lack of easy access to foreign exchange and higher exchange in the black market had prevented many investors from dealing with the company which had subsequently slowed the operation of the company over the years.
The award-winning investor said the unification of the exchange rate will attract Foreign Direct Investment (FDI) and as well boost the nation's economy. He further congratulated the newly appointed Service Chiefs and urge them to implement a tactical policy to end insecurity in some parts of the country.
"Bola Tinubu Administration so far has improved immensely in making impactful policies that will subsequently revamp the economy. I look forward to a tactical policy in the area of insecurity.
You know one thing every investor's worried about is the safety of their investments, security is like honey, it attracts so many good things. Once security is guaranteed, investors will troop in and the economy will skyrocket. It's as simple as that.
President Tinubu had on May 29, in his inauguration speech, said that he would eliminate Multiple Exchange Rates and replace them with a Unified Exchange Rate.
Omoha Nduka John better known as Prince Omoha was named among the most impactful CEOs who contributed to Nigeria's GDP growth in 2021 as a result of the activities of his
Prince Luxury Group (PLG).
PLG is a privately owned conglomerate investment company, committed to changing lives and developing Nigeria and Africa. the conglomerate a
Spread Cross Real state, construction, logistics, and beverage.
Omoha has bagged the African Young Entrepreneur and Humanitarian Personality of the Year award (Africa Value Awards) as an attestation to his rising profile as a reputable Nigerian.