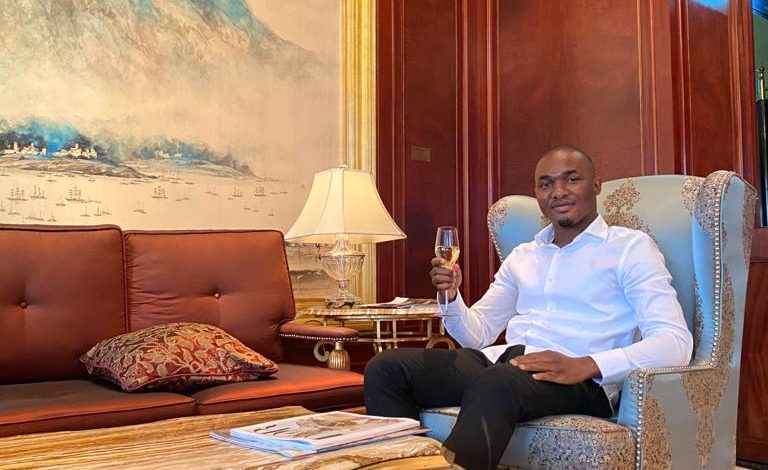 Real estate developer/investor and Chairman and Chief Executive Officer of Prince Luxury Group, Omoha Nduka John known as "Prince Omoha" has carved a niche for himself in the real estate sector as a top player with over two years experience. In a recent interview he revealed why he went into real estate after trying his hands at many other businesses without encouraging results.
According to him he became attracted to real estate because he sees it as a generational wealth.
Hear him "I ventured into real estate after I have failed in several businesses and after two years experience I consider real estate as a generational wealth because of its passive income and cash flow. Having lived in Hong Kong, one of the most expensive cities in the world also motivated me to venture into real estate. And till tomorrow I don't see myself leaving real estate for other business."
Having stirred up a bit of dust in understanding what he means by "generational wealth" the notable real estate entrepreneur offered an explanation : " Generational wealth represents assets passed down from one generation to the next. These assets can include real estate, stocks investment, a business or anything else which contains monetary value."
Speaking about the beginning and his experience he said, "In the beginning I didn't have any regrets because I collaborated with the experienced people who actually taught me a lot. And I am still working with them as a team. The only regret I have had in terms of dealing in real estate is buying land at higher cost than the valuation price because of competition."
"Real estate is a form of investments and business as well. Like I said early I see it as a generational wealth and the passive income and cash flow makes it a business. Investing in real estate does not require any particular entity, and some people even begin a real estate investment company simply in their own name as a sole proprietorship. Once you find financing and purchase your first property, you have the beginnings of a real estate investment company," he added.
Omoha Nduka John, well known as Prince Omoha is a Nigerian real estate entrepreneur, investor and philanthropist. He is the Chairman of Prince Luxury Group. His real estate company has undertaken many projects which are basically residential homes.
Omoha Nduka John was born on September 3, 1995 in Abakaliki, Ebonyi State. He hails from Umuebe, Ezzamgbo in Ohaukwu local government area of Ebonyi State of Nigeria.
He did his primary education at Practicing School and secondary at Victory comprehensive Secondary School, both in Ezzamgbo before proceeding to Ebonyi State University (EBSU) where he bagged a Bachelor's degree in political science.
After a business sojourn in Hong Kong, Prince Omoha returned home to establish Prince Luxury Group company, which has blossomed to a leader in the real estate sector in Nigeria. He is also the founder of Prince Omoha Foundation.