Work with Us
---
The Group employs over 1,000 staff both direct and indirect and offers a variety of career opportunities spanning a diverse range of businesses in Nigeria. PLG also places great importance on staff training and encourages life-long learning. Through the PLG Quality Academy, a wide variety of courses and workshops are held each year to sharpen professional knowledge and management skills of staff for their long-term career developments.
Why PLG ?
---
PLG as the leading property developer in Nigeria

Prince luxury group is one of the leading property developers in Nigeria, boasting an extensive network of luxury residential buildings, property management, sales and marketing as well as a sizable land bank. In addition to our core property businesses, we also invest in logistics, stocks, and beverages, hiring more than 1,000 staff both direct and indirect in Nigeria.
Developing people

The Group actively promotes lifelong learning. Through the 'PLG Quality Academy', a wide variety of training courses, seminars and workshops are provided every year to sharpen our staff's professional skills and bolster their knowledge on various aspects of our business. Reward schemes are also in place to offer staff extra incentives to pursue creative solutions as well as better overall work quality and safety.
Career Progression

The Group endeavours to unleash the potential of every staff member, offering a variety of career opportunities at the Group level as well as at its subsidiaries that span across a diverse range of business sectors. Promotion from within is strongly advocated and practised within the Group, and staff are provided with extensive opportunities to progress and grow in their careers.
Work-life Balance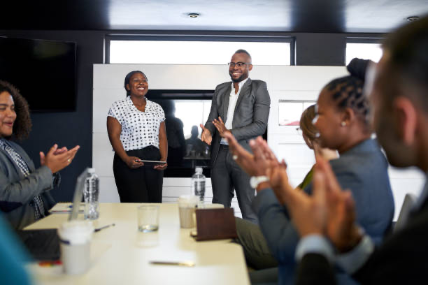 The Group has been recognised as a caring employer by many notable organisations. To this end, we place great emphasis on establishing a healthy work-life balance, and strive to ensure that our staff gain satisfaction at work while being able to pursue their own interests and life goals. The Group also provides staff with a counselling hotline, lunchtime classes and ample, paid personal leave time for a variety of reasons.

ENTERPRISE

Having the willingness and determination to do whatever it takes to get the job done.


EXCELLENCE

A burning desire to always see things through to completion in a timely, efficient and effective manner.


EXECUTION

Delivering in an outstanding manner, consistently.
Job vacancy
---
If you feels you have what it takes and you wish to be considered for any positions, kindly send us email with your CV to careers@princeluxurygroup.com