All
Real Estate
Why Demand For Good Housing Increasing Real Estate Developer, Omoha Nduka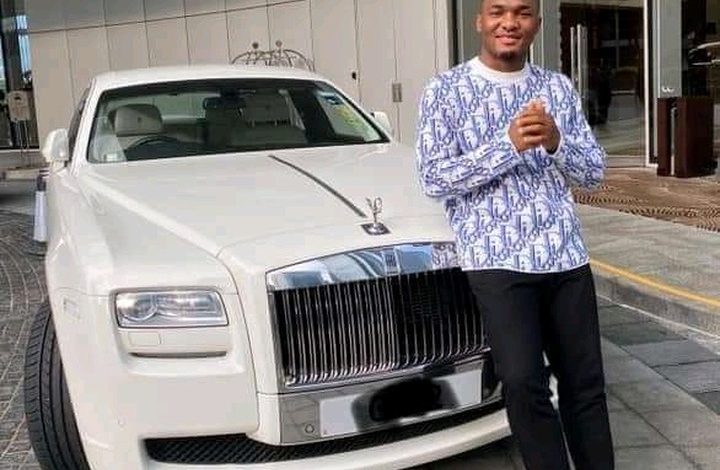 As real estate industry continues to experience a boom with many entrepreneurs tapping into it, Group Executive Officer of Prince Luxury Groups, Omoha Nduka John, otherwise known as Prince has attributed the rise to the growing population in Lagos and inadequate housing in the state.
As demand increased, many enterprising real estate companies with juicy offers have also sprung up, making the sector one of the most vibrant in Africa. In fact, according to available statistics, the real estate sector ranked the 5th largest contributor to the GDP of Africa's largest economy in 2018.
Speaking in an interview with Tribune Online on the rising population in Lagos and housing deficiency, Prince Nduka said: "Lagos is an incredible city with inspiring people and wonderful places. The likes of Banana Island, Lagos Island, Ikeja, Gbagada, Ajah and others make it a unique city. Statistics say that there are over 20 million people living in Lagos today. How many households are available for these 20 million people? Let's do some calculations: There is an average of about 2.5 persons to one household, with over 20 million people we should have about 8.4 million houses but unfortunately this is not the case.
"In Lagos today, there are about 4.75 million houses available. Look at that wide difference, the deficit for housing is too much and this is why the demand for good housing is increasing and the real estate business is growing richer. Statistics also projects that in the next few years, the Lagos population would double. Nigerian government should consider investing in real estate as well to be able to provide a household for homeless Nigerians who we can simply see under the bridges and the motor parks."
The real estate boss added that "real estate is a form of investments and business as well.
I see it as a generational wealth and the passive income and cash flow make it a business. Investing in real estate does not require any particular entity, and some people even begin a real estate investment company simply in their own name as a sole proprietorship. Once you find financing and purchase your first property, you have the beginnings of a real estate investment company."
Prince Nduka, who began his business journey in Ebonyi State in 2008 as a recharge cards seller said his business witnessed a turnaround when he came to Lagos to visit his elder brother.
"I kept advertising all kinds of solid materials on my Facebook page until I met one Chinese investor who was interested in my products. I invited him to Nigeria after he sent me money to supply a ton of lead to him as samples.
Thereafter, I invited him to Nigeria and he came over with his partners to buy lead, oxide, and other precious stones in Nigeria. I took them to different states in the northern part of Nigeria where we went into mining. The business kept flourishing until they traveled back to Hong Kong for Chinese New Year festival. I later visited them in Hong Kong, that's when I fell in love with the Hong Kong city and decided to find opportunities around while controlling my business in Nigeria. Though because I was too far from home the business failed and I moved into real estate in 2016," he said.